So our honeymoon trip continue from where we left in Krabi (visit our post on Krabi to enjoy)
After a tiring trip of Krabi, we straight went to Singapore. Quite a contrast we must say. While Krabi was all natural beauty, Singapore was all man made and bestowed with the best architectural wonders of the world. So here we go
Day 5 at Days Hotel, Zhongshan Park began with exploring the neighborhood. Singapore is well connected by local transport and the metro/mrt is very convenient there. Novena is the closest mrt station from Zhonshang, and we took a train till AMK station. From there buses are frequent to Night Safari. The public transport here is hassle free, you just need to be aware of the numbers and carry exact change.
Night Safari – Singapore Night Safari is for all age group! There is some unique experience here for everyone. Yes, there are a few shows, which can be pre-booked, and it is recommended in peak tourist season; otherwise, waiting in queue may take up a lot of your time.
Tram rides needs a waiting of maximum 10 to 15 minutes, not more. This ride is where you get close to nature, and see different animals at a stone throw distance. There are few walking trials inside the park, which are absolutely thrilling and a good experience. Unfortunately, if you reach here very late in the evening, you may miss few things. Best time to go would be early evening, the weather will be pleasant and you would get lot of time to explore the entire safari.
Day 6 was dedicated to the Universals – another name for fun!!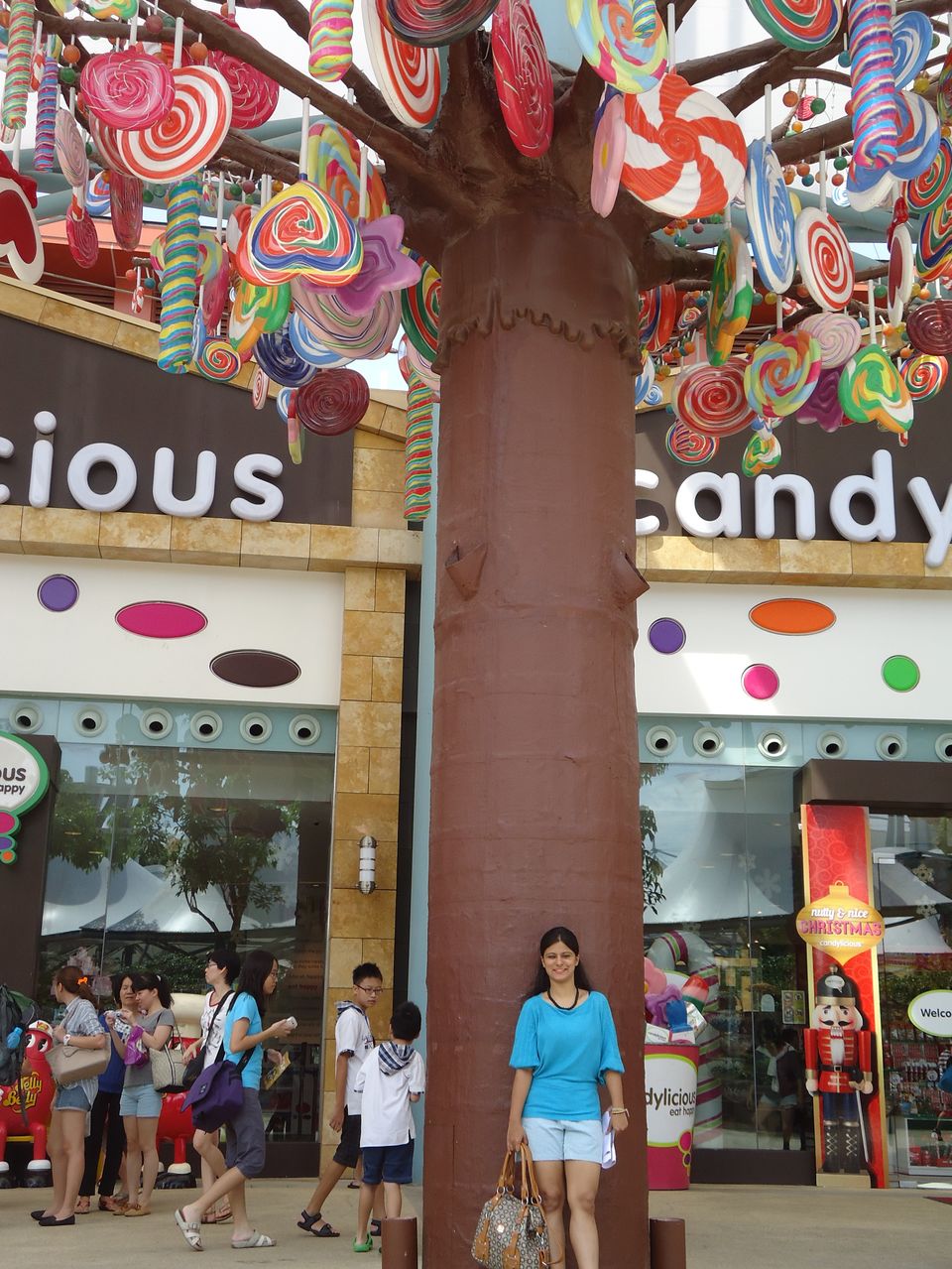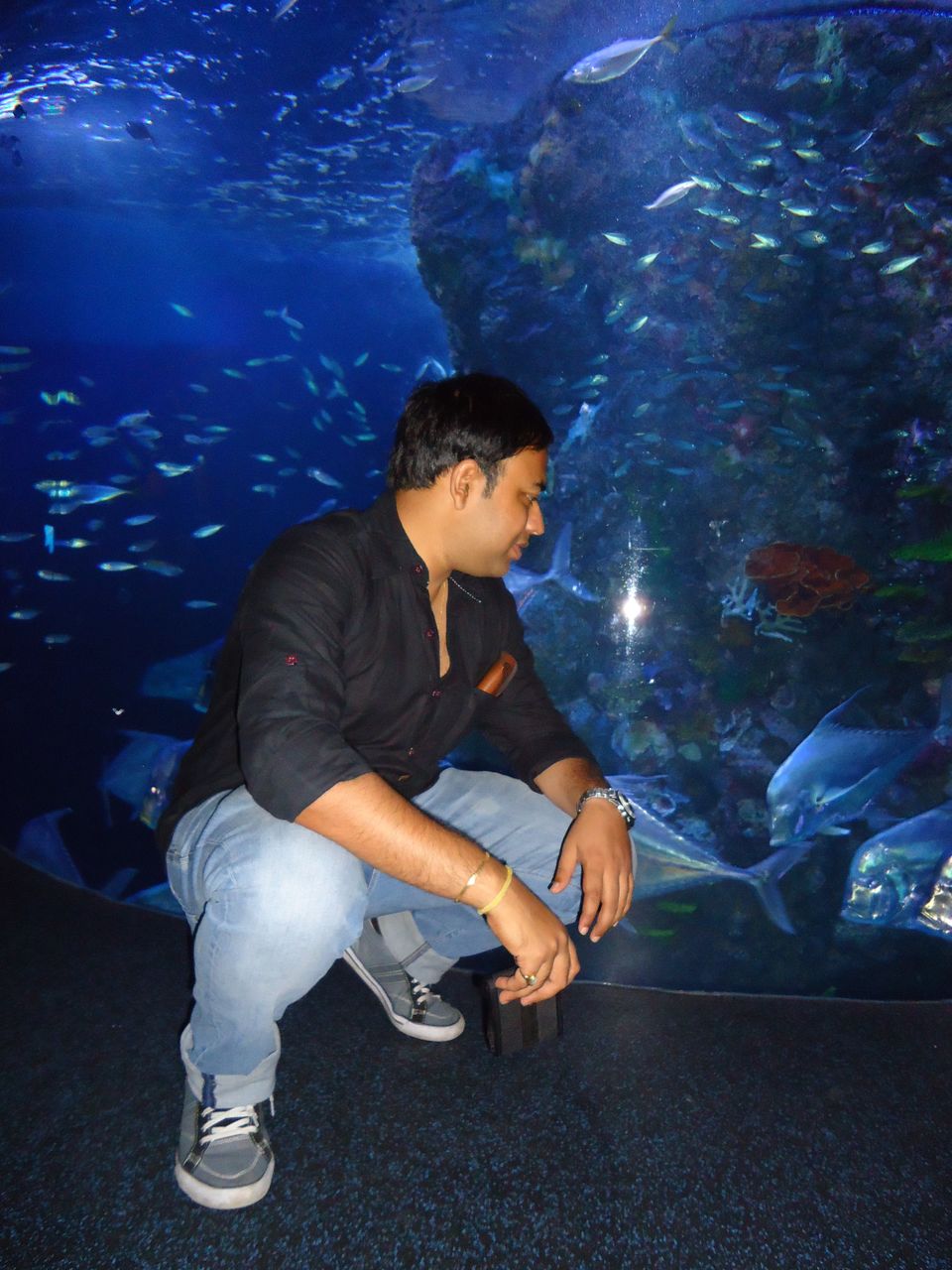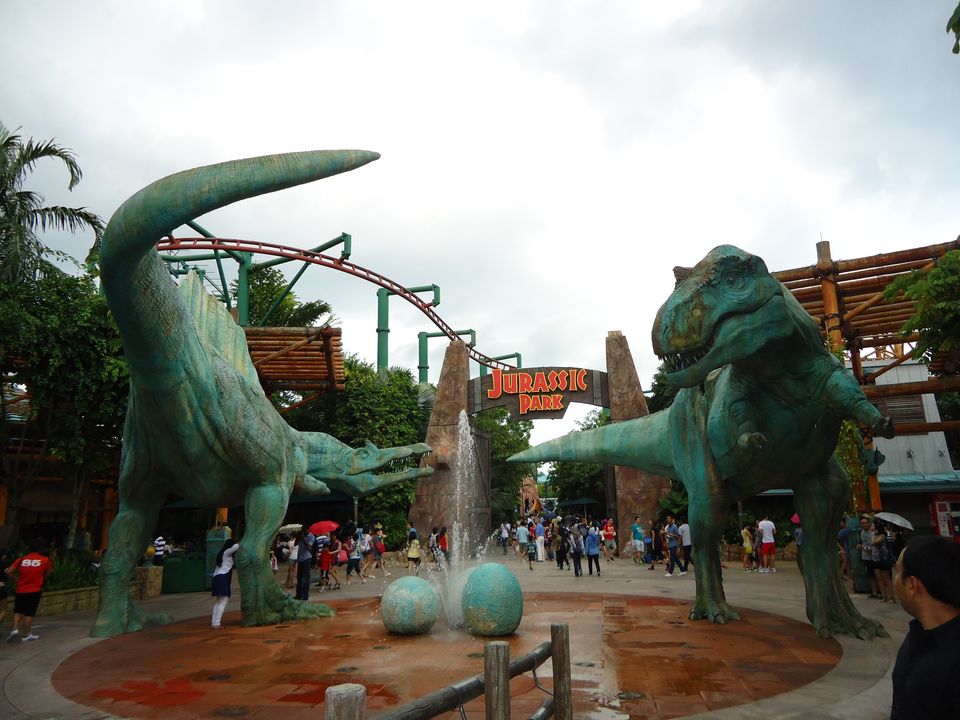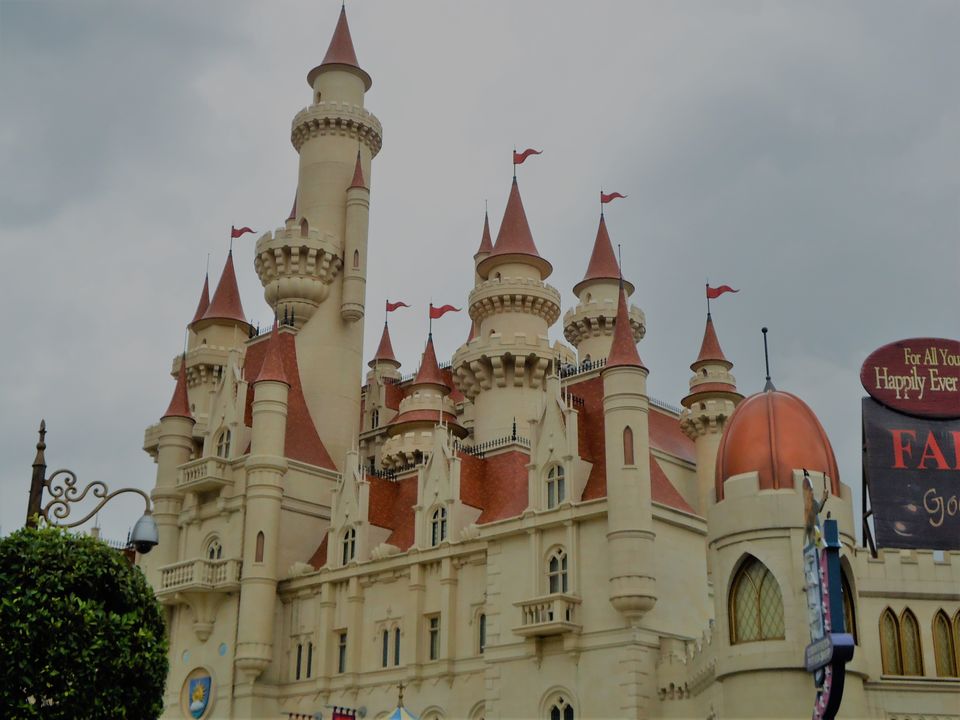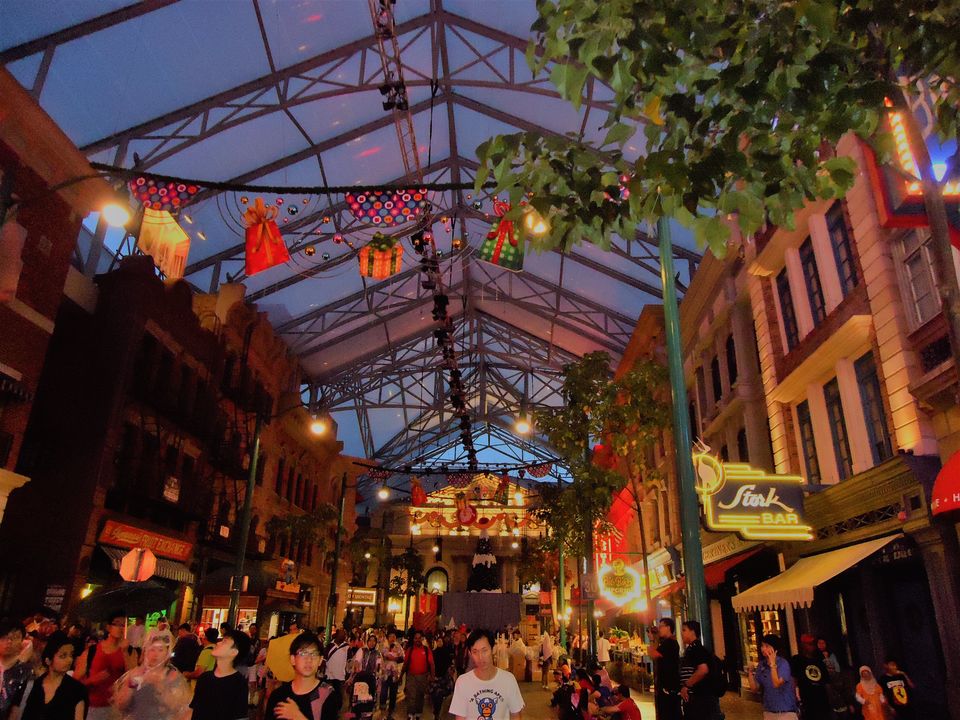 Universal Studios at Sentosa – If you want to keep the child alive in you, missing this place would be out of your option. Sentosa Island is for all. It can be a perfect getaway for kids and grownups. There are numerous rides, a show, walking trails and food options to explore. Advanced booking is recommended. My favorite rides were Mummy & Transformer 3D and one of my favorite shows was WaterWorld. Unfortunately, the Battlestar Galactica rollercoaster was not operational when we visited last time. It is a tough miss!
The evening was followed by Boat Quay ride. The feel of seeing the entire Singapore city from water is just fabulous!! It is an experience you do not want to miss…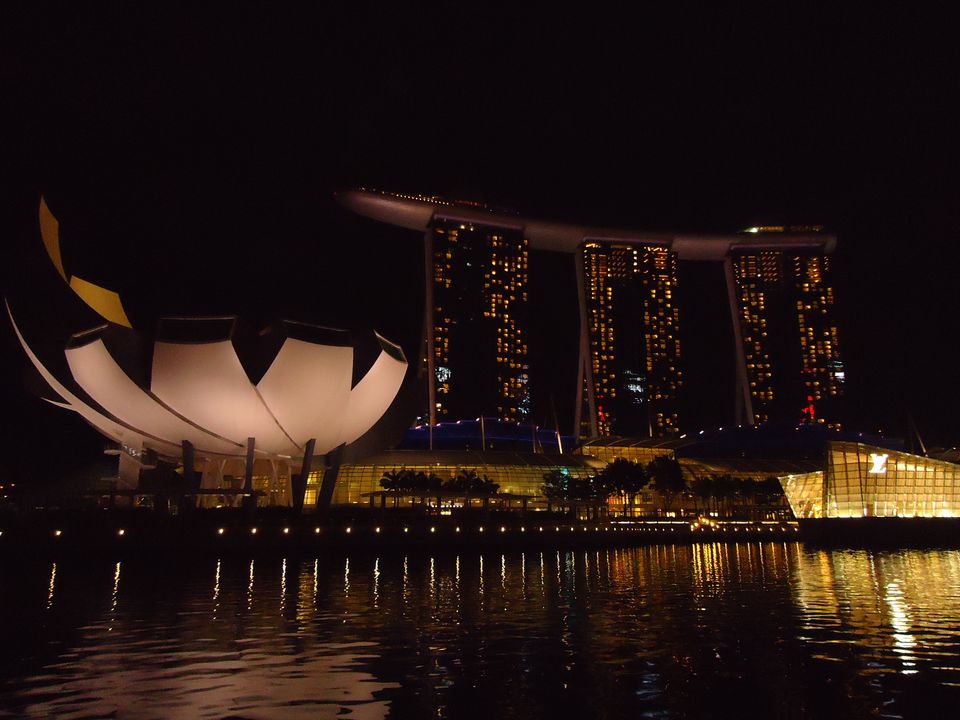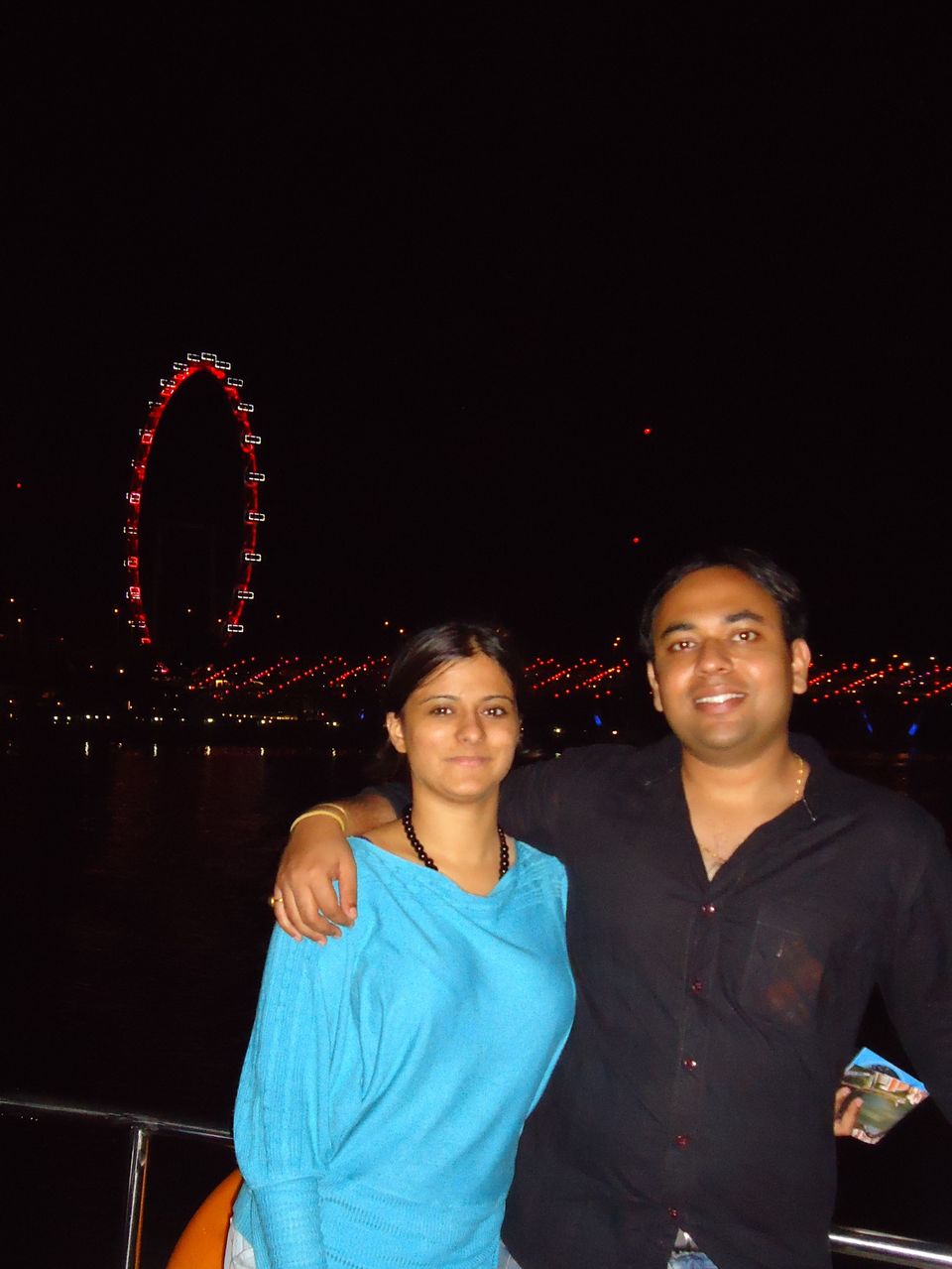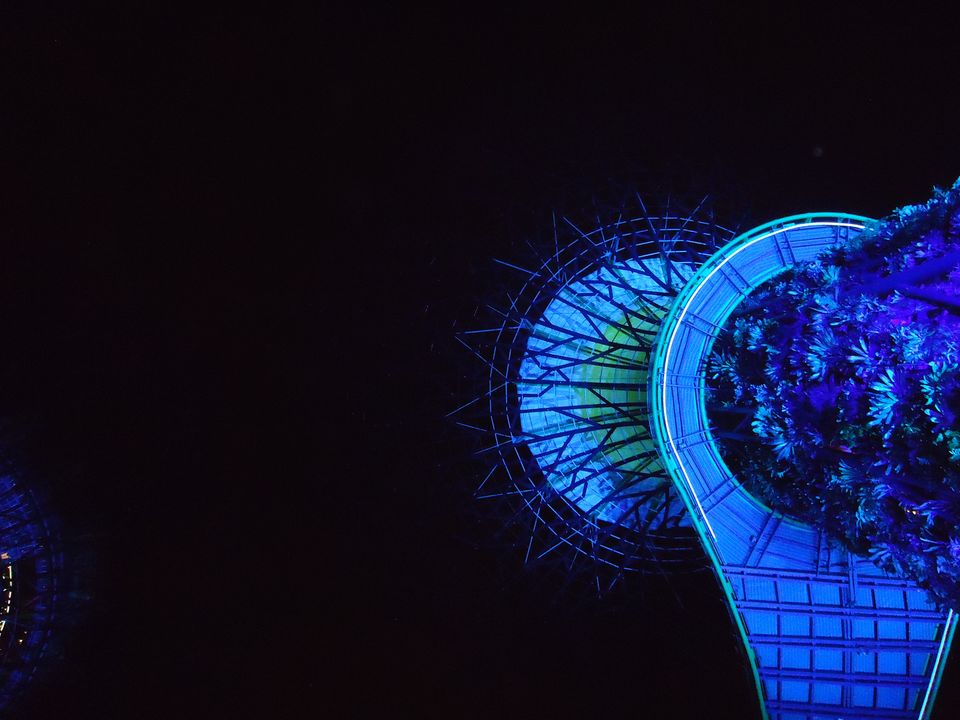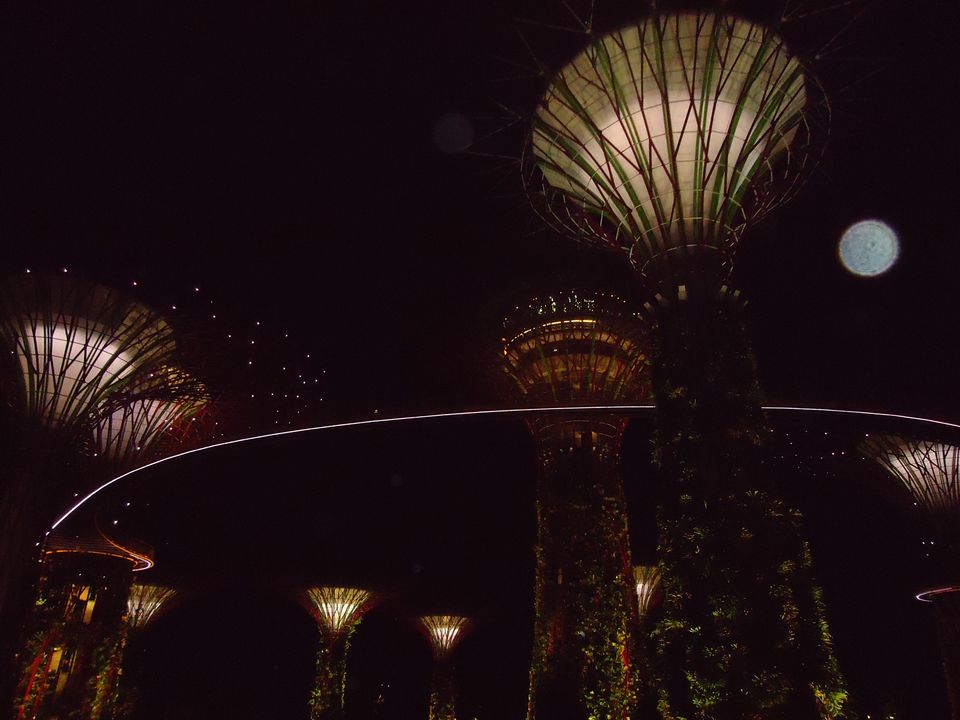 Also, another attraction is Gardens by the bay. This beautiful architecture is a must see in your Singapore trip. This is probably one of the only places which is free to the public. There is a lovely walking trial surrounded by colorful and exotic flowers, landscaped pond, waterfall, trees and huge domes that looks like tree; with many creepers around them. Every evening post 7 pm, you can enjoy the Rhapsody by just lying down close to one of the tree-shaped domes. This landmark is worth a visit!!
Day 7
Well, our last full day was dedicated to exploring the city. There are places like little India, Bugis street, Merlion park, Raffles square, where you can hang around and explore easily by public transport. Evening was strictly dedicated to partying and meeting an old friend. We reached Clarke Quay, which has lot of eating options; cafeterias, pubs, bars to hang around and socialize. We managed to get seats in RENNThai, which is located right on the river bank and has awesome views. We were glad to have Debarati in the city, who could join us and we had a lot of catching up to do. cwhich is unusually quiet during the day, completely changes its vibe at night. If you like to meet people, love good food and music, you will have a blast here!!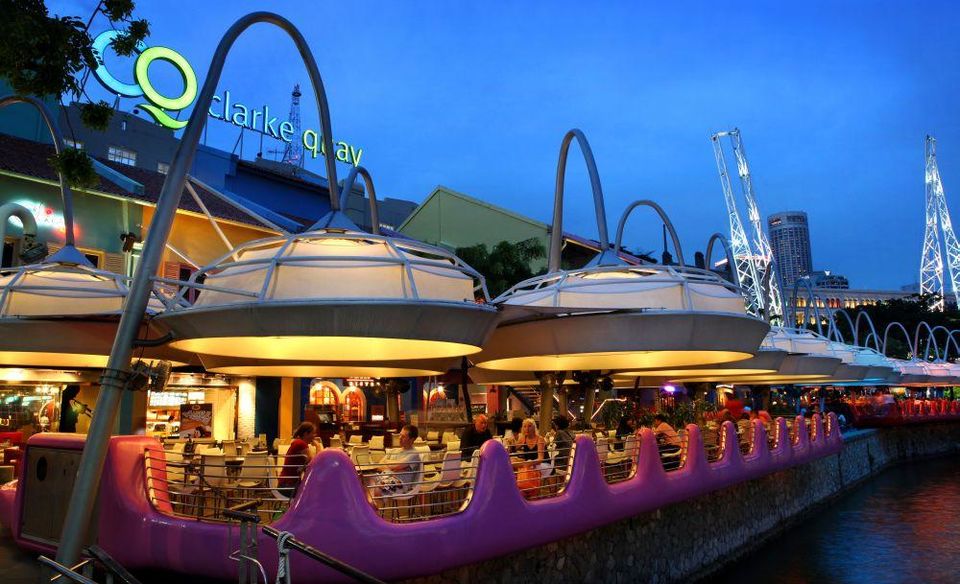 Last day of this trip
It was time to finally say good-bye. Taking an early morning flight next day, the happy travelers left for Mumbai, with heavy heart and lovely memories.
Happy Traveling!